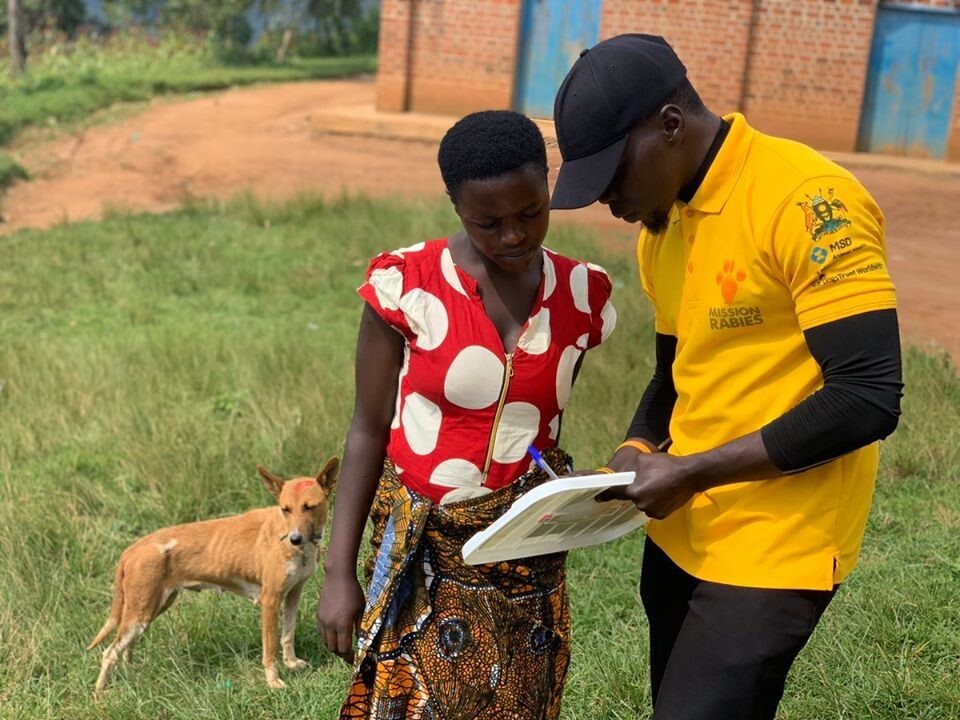 Mission Rabies has been working in Uganda since 2015 in 2 project regions. Initially we worked amongst the communities of Murchison Falls National Park, where over 3 years we vaccinated 13,288 dogs!
In 2019, we identified a need to protect the communities surrounding Bwindi Impenetrable National Park, as well as the park's resident endangered Gorilla population after reports of human and canine rabies deaths in the area. The region presented our teams with a unique challenge with multiple remote areas. We therefore adapted our methods, utilising radio to spread awareness amongst the most isolated communities. In 2019, in collaboration with Kasese District Veterinary Office, we vaccinated 3,399 dogs over 8 days and achieved 87% vaccination coverage!
In July 2022, we returned to the Bwindi Impenetrable National Park corridor, reaching over 2,700 dogs to ensure continued protection for the remote communities surrounding the park.