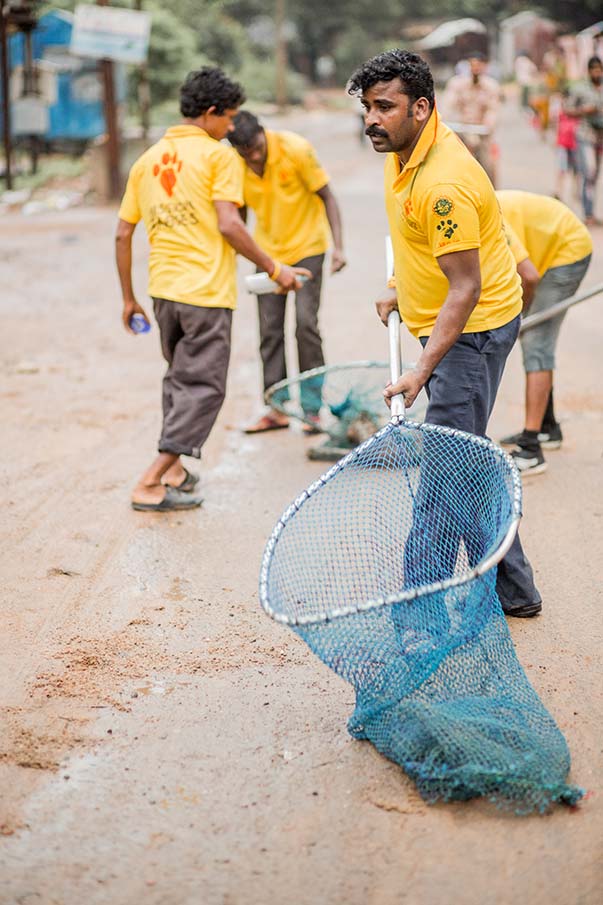 With a third of all estimated human rabies cases occurring in India, the country is the world's hotspot for the disease.
In 2013 Mission Rabies launched in Goa, after the state was identified as an ideal location to set the standard for rabies elimination across India. Since our initial campaign in India - where over 60,000 dogs were vaccinated across 14 cities in just 4 weeks - our programme has grown from strength to strength. In collaboration with the local government, it has developed to encompass comprehensive vaccination, education and surveillance components, developing into a state-wide public health initiative.
Throughout the pandemic, our teams have continued to work tirelessly, finding new ways to ensure we continue to protect vulnerable communities from rabies. Whilst schools were shut, we have found alternative ways to promote education and public awareness - sharing educational messages online and conducting COVID-safe training for key workers. Despite the continued challenges posed by the global pandemic, in 2021 our teams vaccinated over 75,000 dogs across the state and provided over 200,000 children with the life-saving knowledge they need to protect themselves from the cruel threat of rabies.
Ground-breaking progress has been made in Goa over the past eight years, demonstrating that canine rabies elimination is feasible in India through mass dog vaccination. Since the beginning of 2018, there have been no human deaths from rabies across the state. Subsequently, June 2021 saw the landmark achievement of Goa being the first Indian state to be declared a "Rabies Controlled Area", with the Indian government formally enforcing measures to control the disease. This is a huge step forwards and sets a precedent for other states to follow, with Goa now acting as a beacon of progress in the global effort to control this horrific disease.
Learn more about our work in Goa by clicking here