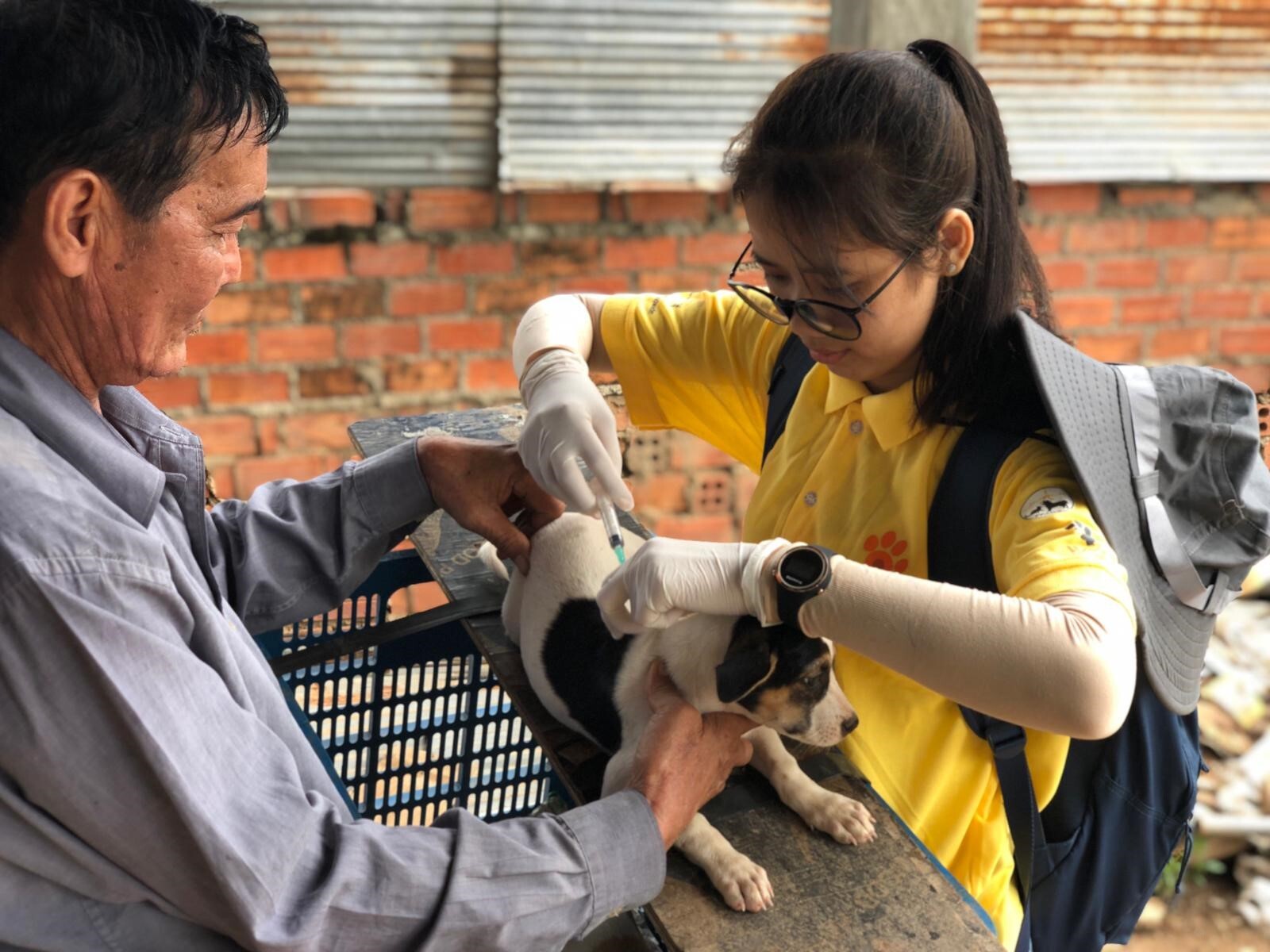 Cambodia has one of the highest rabies death rates per capita of any country in the world. In Phnom Penh one child dies from rabies every week - we are working to change this.
In September 2019, in collaboration with the local government and partner charities Animal Rescue Cambodia and Phnom Penh Animal Welfare Society, we conducted a 10-day pilot campaign across two of the city's districts. The project was a great success, exceeding our targets in vaccinating 5,418 dogs and 982 cats.
With lack of education being a key reason why people die from rabies, in 2020 we set the stage for a rabies awareness education programme to be rolled out across the province. In November 2020, following a Teach the Teachers model we trained 2,100 teachers in delivering our rabies prevention session. In early 2021, this session was delivered to over 58,000 children at schools across the province, ensuring that they have the skills and knowledge needed to protect themselves from the deadly threat of rabies.
Throughout 2021, in close collaboration with the Institut Pasteur du Cambodge and our charity partners, we have also continued to build on our surveillance programme in the city. Over the course of the year, the three-person team investigated 7,419 human bite cases. Through the identification and investigation of high-risk human bite cases, our team can locate and quarantine suspect rabid animals and ensure any further human cases are identified and sent for the necessary life-saving treatment.
Our work so far has presented a unique opportunity to collect baseline data on the rabies burden within Phnom Penh. Moving forwards and using the lessons we have learnt from this data; we have been invited to scale-up our vaccination efforts to protect the entire province of Phnom Penh - that's a population of 2.3 million. This will be the biggest campaign in our history.