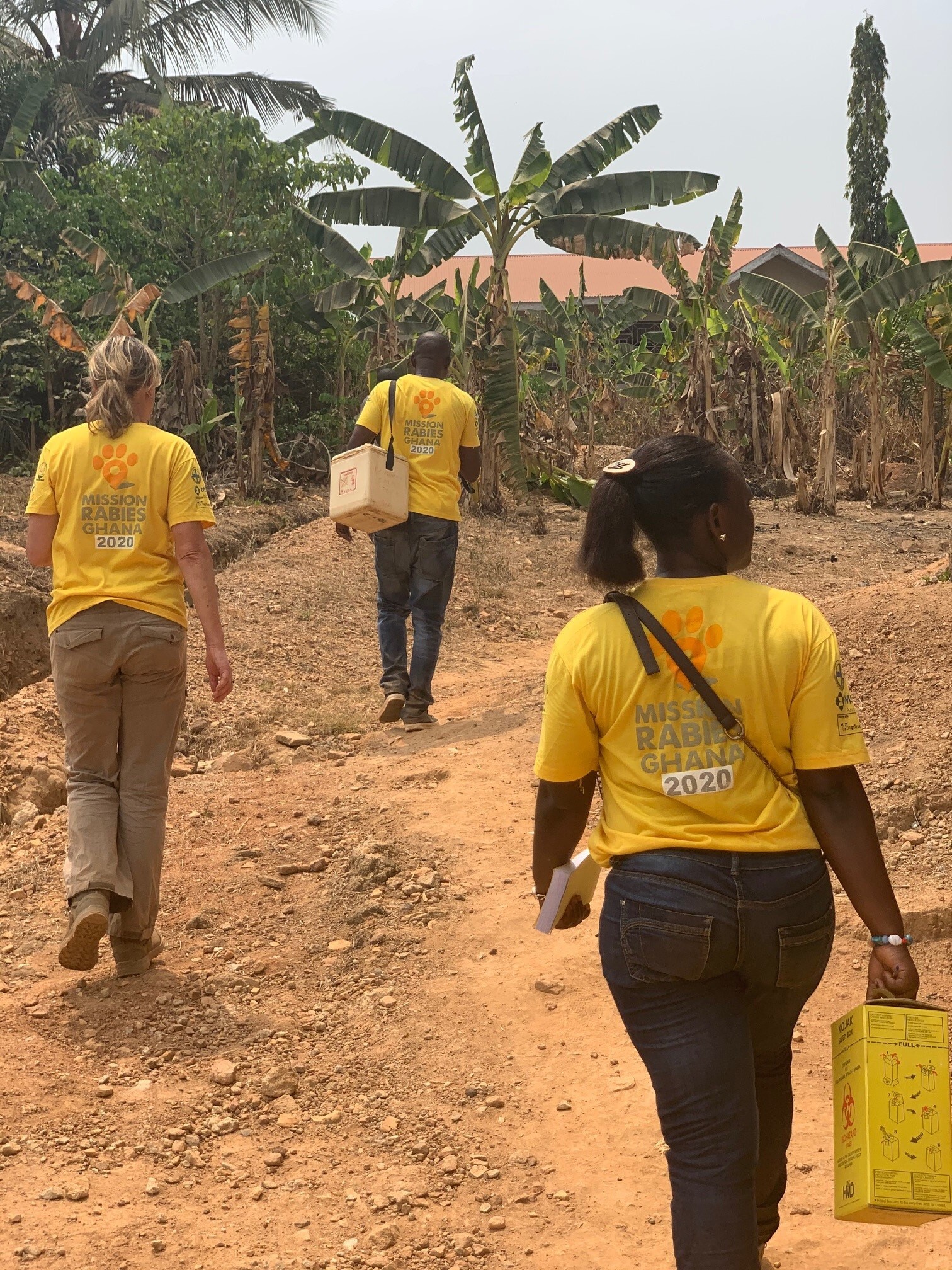 Over a third of global rabies deaths occur in Africa, with sub-Saharan African countries bearing the highest per capita death rates. Dying from rabies becomes much more likely as the Human Development Index of a country decreases - Ghana ranks 142/189 countries. In 2018 Bosomtwe District experienced a significant increase in recorded dog bites. In collaboration with key local partners, we responded in 2019 with our pilot vaccination campaign.
In ten days, we achieved great success, vaccinating over 4,000 dogs and educating over 13,000 children. We returned in 2020, building on our pilot to ensure continued protection to communities within the district, vaccinating a further 4,225 dogs and educating over 25,000 children in life-saving rabies prevention sessions.
Our project in Ghana has been developed in collaboration with the Ghanaian Health Services and the Veterinary Services Department, representing a united One Health approach to disease elimination. Through the continuous collaborative involvement of key governmental partners, our project has allowed us to demonstrate the effectiveness of rabies prevention programmes to government health services across Ghana.
In 2021, Kpone Katamanso municipality in the Greater Accra Region, experienced a surge in rabies cases. In May 2021 alone, 14 individuals in the area were exposed to the deadly virus. With rabies being so greatly underreported, this was a real indication of the desperate need for support. In February 2022, following the reports of increased rabies incidence in the area, we responded to a request from our local partners to support a campaign within the municipality. This 2-week campaign saw us vaccinate over 3,000 dogs and educate over 20,000 children.