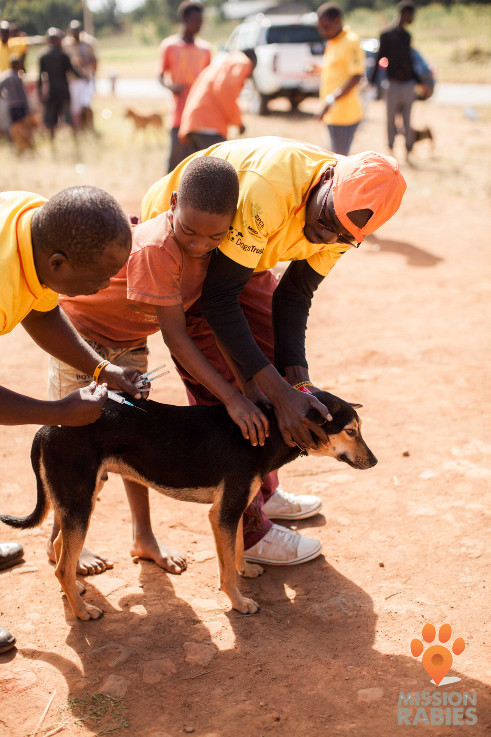 Rabies is a disease of poverty, disproportionately impacting upon the world's most disadvantaged areas. Malawi is one of the poorest countries in the world with 50.7% of the population living below the poverty line - as such the disease places a huge burden on the country and the communities living within it.
We began our project in Blantyre in 2015, after the Queen Elizabeth Hospital recorded the highest number of child rabies deaths from any institution across the whole of Africa. Over the past 6 years our teams have been working tirelessly to change these statistics. Our success at reducing deaths from rabies in this context has been reported in The Lancet medical journal. Due to the success of our programme in Blantyre, in 2016 the programme expanded to the surrounding districts of Chiradzulu and Zomba and in 2019 we expanded our reach to Thylo; enabling protection of further at-risk communities.
Whilst there were no lockdowns in Malawi in 2021, the pandemic continued to bring its challenges. However, throughout the pandemic, WHO have stated that canine rabies vaccination campaigns should continue, therefore with permissions from the local government and following WHO guidelines, our teams continued to work to protect the local communities within our project area. Over the course of the year, we reached over 100,000 dogs.
We also continued to move forwards with our cascade education programme, reaching 746 schools and educating over 630,000 children. During the time schools were shut, our teams delivered 834 community workshops to over 7,500 people. In addition, we produced a series of radio programmes focused on dispelling common misconceptions surrounding rabies - these crucial messages reached an audience of 4.2 million people nationally.